CONSULTANT, TRAINER, COACH, MEDIATOR I.A.
As a very empathic person, it is my greatest joy to accompany people – at the beginning of my professional career as a qualified health and nursing professional, then quite soon as a manager and now as a consultant, trainer, coach and mentor. My almost 30 years of management experience with an average of about 600 employees – the last few years at C-level – means that I know all the ups and downs of day-to-day management – but also how to overcome them – very well.
My challenges during my professional career and my ambition to develop further led me to attend several university courses in management and business administration. I was particularly interested in the systemic, process and social components, such as organisational and human resource development, leadership, coaching, training, management consultancy, mediation and more. In parallel, I am fascinated by consciousness research on a neuroscientific basis, with which I have been intensively involved for almost 20 years.
In my private life, I play the trombone in my traditional music club – and as soon as I find time, I prefer to be somewhere in the quiet countryside.
"What you wish to kindle in others must burn within yourself."
Augustinus Ordensgründer und Heiliger
Leadership development is also always personality development. The willingness to reflect is a central element. 
I pay particular attention to each person's strengths – and build on them. 
In the process, we generate further resources so that the path to the jointly defined goal is only a matter of time.
As an expert in positive leadership, I base my work on scientific findings and studies in this field – and at the same time, work very concretely and down-to-earth on the jointly defined goals.
Training
Diploma in Health Care and Nursing
University course MSc Nursing Management
University course MBA Leadership and Social Management
Professional Experience
Management Haus der Barmherzigkeit NÖ Pflegeheime GmbH
Managing director of a nursing home
SVA, Competence Centre for Quality Assurance in Home Care
Nursing service management
Deputy nursing director
Diploma nurse
Certifications
* Positive Leadership PERMA Lead - Consultant - with Dr. Mag. Markus Ebner, MSc
Accredited Insights MDI Consultant (Insights MDI International)
Heartmath(R)-Coach (at Heartmath Deutschlang) - expected in December 22
NeuroChangeSolutions-Consultant - expected in December 22
Registered Mediator - due in Feb. 2023
WKO/WIFI Certified Profiler - expected in April 2023
further development
Propedagogy - in training
Training in Certified Profiling - in training
University course in Mediation and Conflict Counselling
Business Administration of Health Companies
University Course Training, Coaching, Management Consulting
University course Coaching, Organisational Development and Human Resource Development
Here you will find my latest articles, case studies and book reviews.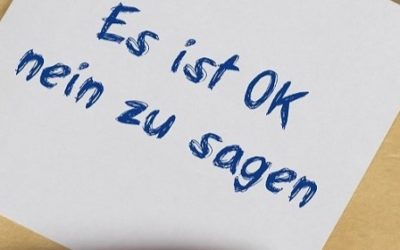 Do you know this? A colleague asks you to take over a task or do something. You are not responsible for it. Besides, you have more than enough to do...