Organisational Development – Training – Coaching
our services
Together with our clients, we develop and facilitate transformation processes and organizational development measures. We provide help for self-help through tailor-made personnel development programs for executives, experts and teams.
We enable people to succeed – together
experts for Leadership and cooperation
THe agile map
Beeing agile successfully
There is a big difference between being agile and working with agile methods. Agility is much more than a method, agility is mind-set and starts with top management.
At all levels of the organization, we offer starting points for a successful transformation to an agile organization, from top management to line, to project management, to team and employee level. Orientation

Agility begins in top management. Business agility is more than establishing SCRUM or KANBAN teams. Governance

Agile working really means working together. Dependencies need to be managed. Development

Working agile is based on clear rules and common process know-how. Evaluation

Any ambiguities or competence deficits must be dealt with in order to make full use of their potential.
Service Portfolio
Our AREAS OF SERVICE
We support our clients in aligning their organization to succeed in a complex environment. We work with them to design collaboration processes that reduce "time to market" and allow the organization as a whole to respond faster.
As far as possible, teams should be able to shape their collaboration freely. Where dependencies cannot be avoided, they must be managed.
We provide the necessary competence-based and specific personnel development programs. We offer presence and blended learning training, individual consulting and coaching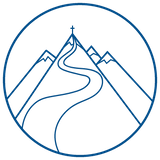 Organisational Development
Organisational Development
We support our customers in achieving value-added processes that are as free from dependency as possible and in supporting self-organized work.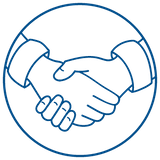 Facilitating Workshops

Fast, cooperative solutions require clear goals, a structured approach and agreed rules.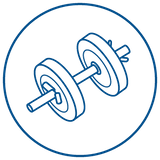 Training

With experiential learning, new skills are developed and can be transferred into business live later.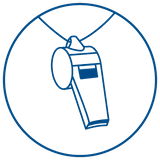 COACHING

Coaching is a consulting model that is characterized by various criteria.
Make your company fit for virtual collaboration and leadership
the Coverdale summer academy
The summer of 2020 will go down in history, the summer holidays will look different this year than planned at the beginning of the year. Geographically, most of us will probably be more in the immediate vicinity. Cultural and educational trips abroad will be limited or non-existent this year. We therefore invite you to join us in shaping your summer and "travel" our agile map without having to go far away – join us, we'll meet in virtual space!
MASTER CLASS – INTENSIVE WORKSHOPS – IMPULSE WORKSHOPS – BLENDED LEARNING – E-LEARNING
COVERDALE online – Shop
"Out of the Box" Programm
Leadership Awareness training with horses