OUR AGILE MAP
Training AND DEVELOPMENT
Agile working requires the development of specific competences. Cooperation works through clear rules and shared process know-how.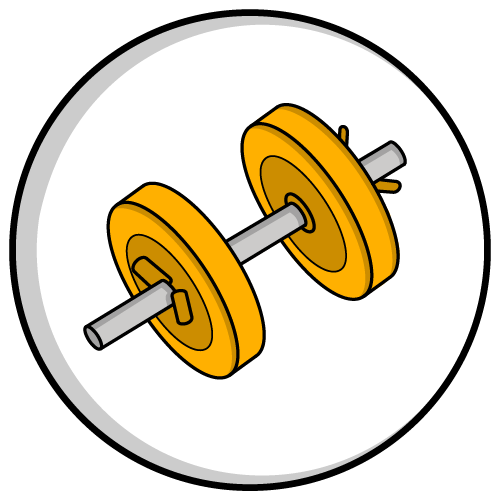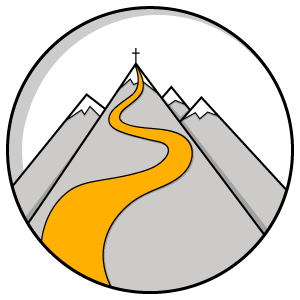 Unsere agile Landkarte
Entwicklung
Agiles Arbeiten erfordert den Aufbau von spezifischen Kompetenzen. Zusammenarbeit funktioniert über klare Spielregeln und gemeinsames Prozess Know How.
Working in complex, sometimes agile contexts requires clear structures, clear objectives, methodological knowledge, visualisation, personal responsibility and much more. The roles represented in the agile team are defined in relation to your required competencies. Teams should be composed according to the T-Shape principle. On the one hand a specialist in a topic and a generalist in a team topic.
The development of precisely tailored competencies requires the creation of role profiles based on describable behavioural anchors. In addition, the development of methodological knowledge is necessary.
We offer competence development programs for technical experts, Scrum Master, Product Owner and line managers based on the method of experiential learning.
AGILE MINDSET – VALUES AND PRINCIPLES
As long as our brain is occupied with the same patterns of thinking and behaviour, it switches to autopilot. In order to be successful as a leader in ever more agile contexts, it is necessary to give up routine routines and develop new ones. This costs strength. Our brain has the ability to do this – for a lifetime. In this training, you will explore your own values and beliefs and learn what it takes to be successful in complex contexts. Leading by example is becoming more and more important.
Training content:
Reflecting on your own value landscape in the context of agility
Get to know Agile values and principles
Develop your own agile mindset based on practical experience
Accompanying the personal transformation to a leader in more agile contexts
LEADING IN AGILE LEADERSHIP ROLES
for SCRUM-Master, Product Owner, Projekt Manager und Line Managers
In this training, the participants experience different leadership situations in which it is necessary to make decisions without clearly defined goals and to deliver good results.
We use the principles of Effectuation, which have their origin in entrepreneurial research. Working after effectuation means concentrating on the means you have to define the affordable loss per experiment, and then reorienting yourself through cooperation and seeing coincidences and emerging challenges as opportunities.
Training content:
New demands on the role of the manager
Learn Agile Leadership Principles
Apply Agile leadership principles to your own projects
Working with Effectuation as a method for unclear and uncertain contexts
Giving direction without having a clear goal
STEERING TRANSFORMATION PROCESSES AS LEADER
As an executive at upper and middle management levels, you will increasingly have to deal with change situations where it is not clear what the final result will look like. Changes no longer happen "arranged" from above, but from within the system. As a manager, it is necessary to know the right set screws in order to control these processes. In this training, we simulate an organizational development process in an agile organization, in which the participants experience the important transformation topics one after the other, make decisions, and take next steps based on a previously unpredictable reaction of the organization by means of the various adjustment screws in a transformation process. The simulation organization reacts like a complex system.
Training content:
Using the adjusting screws of a transformation process
Shaping a transformation process
Get to know the essential tools for transformation processes
AGILE METHODS FOR EXECUTIVES
As a manager, you do not have to master all agile methods perfectly. However, it is essential to know the basics and the effect of the methods in order to create the best framework for teams to work successfully in complex situations. In this training, you will get to know KANBAN and SCRUM as well as working with the principles of Effectuation and Design Thinking as a method.
Training content:
SCRUM
KANBAN
Effectuation
Design thinking
WORKING TOGETHER IN (AGILE) TEAMS
In this training we look at cooperation situations in increasingly complex contexts up to agile teams. You will learn proven methods and tools how to achieve first-class results together with others. At the same time, your social and personal competence in dealing with each other will be trained and strengthened.
Training contents:
Clarifying assignments in a team
Agreeing goals with verifiable criteria
Integration of different strengths and abilities of each individual
Working together systematically
Efficient use of resources
REACHING AGREEMENTS WHEN NO SIDE HAS THE POWER TO ENFORCE IT
Achieving sustainable agreements is one of the most challenging tasks of everyday professional life. In this training you will reflect on your own negotiation style and learn basic negotiation techniques from positional to interest-based negotiation according to Harvard. The training is designed to be able to create a win-win situation in negotiations.
Training content:
Preparing a negotiation in a goal-oriented way
Conduct negotiations consciously on the basis of a structure
Separating personal and factual aspects and developing a positive negotiating climate
Exploring and taking into account one's own interests and those of the negotiating partners
Working together with your negotiating partners to develop solution options
Achieve results where both sides can win
DIFFICULT CONVERSATION
In this training you will learn to act confidently and prudently in difficult conversational situations. During the training you can prepare upcoming conversations and reflect on conversations that have been unsatisfying in the past. This will give you more options for action in such situations in the future, which will help all sides.
Training content:
Entry into and conduct of conversations based on a structured approach
Flexible and situational handling of the structured conversation structure
Dealing with emotional outbursts and attacks of the interlocutor and reassuring the interlocutor
Making your own dissatisfaction clear to the interviewer
Dealing with different points of view
CONFLICT MANAGEMENT
In this training you will be enabled to recognize future conflicts already in the beginning, to address them and to find a constructive solution together with your conflict partners. We concentrate on the solution-focused approach, which regards the conflict itself as a black box and focuses on improving the situation.
Training content:
Understanding your own conflict behaviour
Perform conflict analysis
Solution-focused conflict management
Tools for conflict management
Identifying phases of conflict escalation and de-escalation
Develop strategies for dealing with conflicts and find concrete solutions for your current conflicts through consulting.
REFLECTING AGILE LEADERHSIP ROLES WITH IMPROVISATION THEATRE
Transformation processes and agile working require new ways of working and a completely new understanding of roles for both managers and employees. In this workshop we creatively deal with these new roles. Impro-Theatre is a creative way to experiment with these roles and to feel the differences first hand.
Training content:
Get to know leadership roles in an agile context (client, SCRUM master, product owner, project manager, line manager).
Accepting and taking on the new roles
Experiencing the roles in different contexts
Embodyment and Protoyping with Improtheater
Get clarity about the new roles and find ways to take them on powerfully.
TRANSFORMATION LAB
In the Coverdale Transformation Lab we discuss with you what "transformation" and "transformation threshold" means and how you can successfully start into the future.
Previous thought patterns and working styles should be reconsidered. This includes the change of processes as well as the type of leadership and cooperation. The challenge is to decelerate without losing speed.
Training content:
The difference between "conventional" change processes and transformation
The transformation threshold by which it can be identified, typical symptoms, patterns of action and attempts at solutions at the threshold and their consequences
Ideas, approaches and principles for designing transformation processes
beeing agile successfully
our agile map