We are experts in leadership and collaboration. In our training, we ensure that the participants develop new skills, primarily through experiential learning, which they can then apply directly in the business and private context.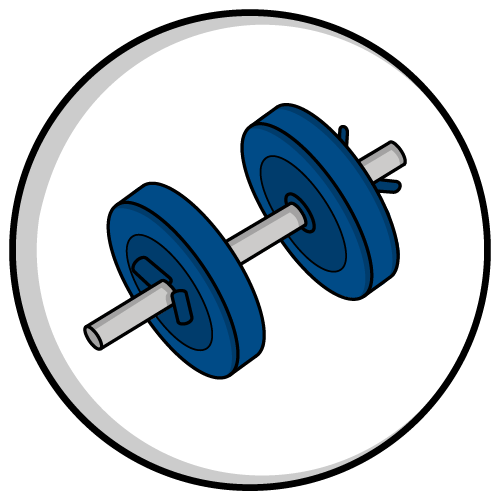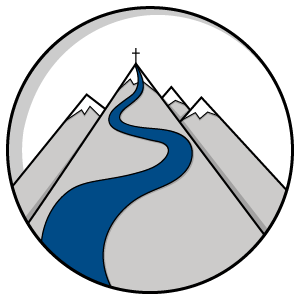 Unser Dienstleistungsangebot
Training
Wir sind spezialisiert auf die Themen Führung und Zusammenarbeit. In unseren Trainingsmaßnahmen stellen wir sicher, dass die Teilnehmer vorwiegend durch die Methodik des Erfahrungslernens neue Fähigkeiten aufbauen, die sie später im Praxiskontext direkt anwenden können.
LEADERSHIP
For some years now, traditional leadership concepts have no longer really been the right answer to ever-faster markets, permanently changing requirements and people who no longer have only their career in focus but want to work in a meaningful way.
The more agile your organization is, the more important the following success factors are for a leader:
An inspiring vision
Strategic goals derived from the vision
Allocation of resources according to the demand
Paying attention to overload situations of team members
Development of integration and change competence
Development of a relationship-maintaining feedback culture
Attracting and training the right employee
Establish and allow self-organization of teams
The unpredictability of the future and the constantly changing dynamics require leadership to have more coordination skills and considerable social skills.
Together with you, we define the measurable role and competency profiles for your management team. Based on the target profiles, we work with you to develop tailor-made leadership programmes. With our presence, blended learning, e-learning and coaching services, we offer a wide range of modern learning opportunities.
COMPETENCY-BASED LEADERSHIP TRAINING
Our customers in personnel departments are increasingly faced with the challenge of reducing the costs of personnel development and using the existing budget precisely.
The ideal solution to achieve this is competency-based personnel development. Each job or job family is described by a uniform competency model. Personnel development then begins with a development interview that focuses on the development needs of the individual.
Together with our customers, we develop tailor-made competency models or adapt existing ones to a measurable procedure so that we can then enter the competence development process in the form of structured interviews on the basis of a self-assessment.
Personnel development interventions, therefore, start directly with the competency model. We offer presence and blended learning interventions for each selected competence in the target profile.
Our clients offer the entire personnel development programme several times a year. After the employee or manager has carried out his or her competence analysis together with a trained coach, it is determined which modules of the training programme are to be attended. The participant registers for these modules. If there are enough participants on the respective measure, the training is carried out in presence format, if too few participants are registered, this group conducts the training with an online coach in blended learning mode.
This means that the training has exactly the same design as in the presence format, an online coach is available for 2-3 hours to give feedback on the individual tasks. This makes the support even more intensive than in the classroom course.
DIALOGUE ABILITY AND CUSTOMER ORIENTATION
Training content:
Making decisions on the basis of objectifiable criteria
Using the Coverdale target as a basis for decision-making (context, criteria and purpose)
Various decision-making procedures based on criteria
DECISION-MAKING ABILITY
Training content:
Making decisions on the basis of objective criteria
Using the Coverdale Aims grid as a basis for decision-making (context, criteria and purpose)
Various decision-making procedures based on criteria
PROBLEM-SOLVING ABILITY
Trainingsinhalte:
Erkennen von Verhaltenspräferenzen und fördern von MA
Arbeiten mit Feedback und Kritik
Ziele setzen und messbar machen
Grundprinzipien von Lernen und Personalentwicklung
EMPLOYEE DEVELOPMENT
Training content:
Recognition of behavioural preferences and promotion of MA
Working with feedback and criticism
Setting goals and making them measurable
Basic principles of learning and personnel development
CONFLICT-SOLVING ABILITY
Training content:
Recognising difficult situations
Dealing with emotions
A structured approach in difficult situations: Comparison of points of view, change of perspective, recognizing interests
OPENNESS TO CHANGE
Training contents:
Comfort zone versus trying out the new
What happens to people in change processes (change curve and how to deal with it well for oneself and as a manager)
Communicating and supporting change
Establish change as CIP
WORKING RESULT-ORIENTED
Training content:
Define goals cleanly
Achieving goals together with others
Structured collaboration management
Leadership via process control (facilitation)
LEADERSHIP DEVELOPMENT PROGRAMS
Together with our customers, we define the goals to be achieved with the program. Very often, classic executive training courses are conducted for lower and middle management, where the main focus is on the direct management of employees or the management of executives.
Topics that are often sought here:
Leading teams
Conducting appraisal interviews
Conflict Management
Managing change
Facilitating Meetings
Managing international teams
LEADING GROUPS AND TEAMS
Training content:
Setting and pursuing measurable aims
Awareness of your own leadership role through reflection and analysis of your own leadership behaviour
Integrating new employees profitably for the team
Designing delegation processes and check the achievement of results
Using employees according to their strengths
Consult to make individual leadership situations more confident
SUCCESSFULLY CONDUCTING EMPLOYEE APPRAISALS
Training content:
Recognise and reflect on one's own communication style and its impact on conversations with employees
Use different types of employee interviews in the right situation

Critical discussion
Annual meeting based on 360° degree feedback
Crisis discussion
Cancellation interview
Conflict discussion
"Leading upwards"

Systematic preparation, execution and documentation of interviews
Dealing with one's own emotions and those of the dialogue partners in a solution-oriented way
EFFECTIVE LEADERSHIP IN TRANSFORMATION PROCESSES AND CHANGE SITUATIONS
Training content:
From classic change management to successful organizational transformation
Reaction patterns that cause changes in people and their influence on performance and cooperation in the team and the constructive handling of these patterns.
Power and powerlessness in the process – What options do I have to influence?
Using one's own Communication as a resource in change processes
Strengthen and develop change competence within yourself and your employees in order to be better prepared for future changes.
FACILITATING CONFLICTS PROFESSIONALLY
Training content:
Analysing conflicts and making the right interventions to resolve them
Identifying potential sources of conflict (e.g. unexplained interfaces) and actively ensure that agreements are reached at interfaces.
Learning to quickly identify and work on conflict symptoms and causes
Exploring ways to create a win-win situation for all parties to the conflict
LEADING INTERNATIONAL TEAMS
Training content:
Examples of structural characteristics in which cultures differ (time concept, authority and leadership, communication and negotiation techniques, ways of thinking etc.)
The cultural dimensions according to Hofstede
Cultural differences in management styles (five cultures and how they handle issues such as teamwork, leadership, communication, delegation, performance assessment, decision making, etc.)
Intercultural communication and team development
Stereotypes and how to encounter them
COOPERATION
In increasingly complex environments, it is not only a question of communication rules but also of elements from different cultures, temporal coordination, escalation rituals and jointly agreed processes in order to complete the tasks at hand. Establishing successful cooperation has become part of modern organisational development and no longer just a matter for employees.
Together with you, we develop value-oriented principles of action that ensure that even in difficult times, employees and management can jointly search for the best solutions and achieve challenging goals together. We are not satisfied with knowledge transfer or impulses. The participants in our measures acquire new skills for cooperation. This is guaranteed by our proven method of experiential learning.
In order to use the new skills immediately in our daily work, we always tie our measures closely to the company context. The assistance of the managers is essential, especially in the implementation of what has been learned. They must also enable or demand the use of the newly acquired skills from the participants.
Our training portfolio consists of three focal topics:
– Achieving aims
– Reaching agreements
– Solving difficulties
ACHIEVING AIMS
If you want to achieve aims alone or together with others, you have to make sure that the respective assignments are clear and the aims are precisely defined.
Coverdale uses a tool called "Coverdale Aims grid. This tool helps to visualize the dependency on stakeholders, the purpose, the end result and the associated criteria.
A structured approach as well as regular reviews on the process and the result also enable the achievement of aims alone or with others. We help you to help yourself.
BASICS OF SUCCESSFUL COOPERATION
Training content:
Clarify tasks in the team
Agreeing on aims with verifiable criteria
Integration of different strengths and abilities of each individual
Derivation of a coordinated approach for systematic team collaboration
Efficient use of resources
Developing team culture and designing work processes through facilitation
Preventing conflicts arising from different expectations and interests of team members
Getting and giving personal feedback about the social and methodological competence shown in the training.
FACILITATING MEETINGS
Training content:
Preparing meetings according to the situation
Structure a meeting from start to finish, from the start to the work phase.
Using visualization correctly
Practical application of different moderation techniques
Effectively and efficiently manage discussions
Reaching about decisions by consensus
Dealing with difficult participants
Dealing with the requirements and limits of the moderation role, e.g. as project manager
Facilitate reviews to improve results and processes
DEVELOPING OPENNESS TO CHANGE
Training content:
We work with you on your own approach to change, your own behaviour patterns in change situations, the effects of the change curve and how to deal with resistance in change situations. You will acquire helpful tools to learn to deal better with resistance and violent emotions.
We work on the aspect that a change itself must be managed in the same way as the content component of the change project. We compare classic change approaches and the approach that leads to success in transformation situations.
We look at change projects from the client's perspective. Ideally, the trigger for change comes from within, because the need for change was recognized early on. We develop a change vision and work with the help of Storyboard technology to spread the vision throughout the organization and to align the organization to the change.
PRESENTING PROFESSIONALLY WITH THE RIGHT MEDIA
Training content:
Structure of a presentation

Design and visualization – effective use of different media

Using Powerpoint and Prezi sensibly

Telling stories

Using Slide Docs
REACHING AGREEMENTS
Based on the Harvard Concept, we tailor negotiation training to the specific needs of your organization. These programs are aimed at people who need to reach agreements that will enable them to have a long-term relationship with their negotiating partner.
ACHIEVING SUSTAINABLE AGREEMENTS
Training content:
Preparing a negotiation in a goal-oriented way
Conduct negotiations consciously on the basis of a structure
Separating personal and factual aspects and developing a positive negotiating climate
Exploring and taking into account one's own interests and those of the negotiating partners
Working together with your negotiating partners to develop solution options
Achieve results where both sides can win
Dealing constructively with conflicts and preparing options in the event of disagreement
SUCCESSFUL PRICE NEGOTIATIONS
Training content:
Preparing negotiations properly
Developing price strategy and calculating wish, aim and limit
Structured negotiation, even when it gets tight
Applying the Harvard Principles in difficult situations
Knowing and actively use your own panic button
Use mental techniques to "think up" wish scenarios and actively call them up
Being able to observe the other side well
Clearly identifying bluffs and render them harmless
Knockdown the buyer's wall and cause it to collapse without risking the relationship.
Working with bonuses
SOLVING DIFFICULTIES
Conflicts and the right way to deal with them should be part of everyday life in a company. Conflicts are part of it, they are nothing negative and, handled correctly, they set free energy that promotes rather than hinders the cooperation in teams. Nevertheless, many people are afraid of attacking conflicts and conflict situations in organisations are often swept under the carpet. Our programs help you to install a healthy conflict culture in your company. We provide you with the skills you need to handle conflicts safely and correctly.
CONDUCTING DIFFICULT CONVERSATION
Training content:
Special preparation involving the shares of one's own feelings
Entry into and conduct of conversations using a structured approach
Flexible and situational handling of the structured conversation structure
Finding access to a locked call partner
Dealing with emotional outbursts and attacks of the interlocutor and reassuring the interlocutor
Creating and maintaining one's own inner security and balance
Making your own dissatisfaction clear to the interviewer
Dealing with different points of view
Ensuring mutual understanding
Shaping the transition from debate to problem-solving
Weighing up opportunities and risks on the basis of criteria to determine whether a discussion makes sense at all
CONFLICT MANAGEMENT I - RESOLVING CONFLICTS AS A PARTICIPANT
Training content:
How conflicts arise and what causes them?
Causes and types of conflicts
Understanding one's own conflict behaviour
Negotiating conflict analysis, conflict transformation and conflict resolution
Actively use conflict management tools
Identifying phases of conflict escalation and de-escalation
Develop strategies for dealing with conflicts and find concrete solutions for your current conflicts through consulting.
CONFLICT MANAGEMENT II - FACILITATING CONFLICTS
Training content:
Conflict analysis with the help of diagnostic techniques
Causes and types of conflicts
Conflict escalation and de-escalation
Shaping a conflict moderation process
Discussion techniques of conflict moderation
Creative intervention techniques for minor to medium escalated conflicts
LEADERSHIP AWARENESS TRAINING WITH HORSES AS CO-TRAINERS
Are you looking for an opportunity to reflect on your own attitude towards leadership and to develop maxims for sustainable performance assurance and improvement of your employees? In this training, you will have the opportunity to reflect on your leadership principles with horses as neutral mirrors in a learning-promoting atmosphere at a stud farm in Graz. In a second step, the experiences will be reflected upon and concrete measures for your daily work will be developed on the basis of specific transfer questions. The exercise and feedback part is led by a "horseman", the reflection and transfer part by a management trainer.
Training content:
You will reflect and analyse your attitude in leadership by working with horses.
We will work on the topics: Attention, trust, respect and performance
You will learn how to gain respect, how to assert yourself and how to respect others.
You work on consciously overcoming barriers and fears and building trust.
You spend half of the seminar time in the exercises with the horse, during the other half you work in the seminar room on the transfer of what you have experienced into practice – on the further development of your leadership competence.
DIRECTING AND LEADERSHIP
In our training in cooperation with Acting Power, we offer the opportunity to experience the effect of your own leadership skills in an artistic environment. In this training, the participants lead teams of colleagues and professional actors. In their role as directors, theY stage and perform scenes from plays, musicals or cabaret programmes.
Training content:
Clarify and clearly formulate goals for projects
Plan in advance in a structured manner and react to changes
Make decisions: "lonely" or in a team?
My role model effect as a manager: acting self-confidently and confidently
Respectful leadership, especially in stressful situations
Within the framework of clear guidelines with room for creativity: Unfolding versus improvisation
IMPROVE YOUR VERBAL APPEARANCE 
Training content:
Dealing with excitement and stress before and during the presentation
Managing difficult presentation situations skillfully
Finding the right structure and the right dramaturgy for the topic and the audience
Finding the inner guide
Use of different visualization techniques
Picking up the audience
Establishing proximity and contact
Importance and use of non-verbal communication
Persuasiveness – getting messages to the point
Your appearance and your external impact – feedback about your attitude, stand and clothing
In this presentation training, an actress and a management trainer work together on two levels:

formal/technical: structure and design of a presentation, use of media and body language
Physically: in the form of basic breathing and speaking techniques.
TEAM DEVELOPMENT IN RHYTHM
In a two-day learning workshop together with the beatfactory, the participants find their own rhythm on a djembe. The "one rhythm" gradually turns into a team rhythm, which is extended until all participants have found a common rhythm together. During the training, we work on the musical instruments on the one hand and on the other hand it is of course about finding oneself as a team, agreeing on common rules, values and principles in order to optimise cooperation.
Training content:
What skills are needed in the team and how should they be distributed?
A team lives from the sum of the individual parts as soon as they "sound" together!
stages of team development or "forms of cooperation
Ringing together – What is a beat….
Storming, creativity, recognizing strengths and limits in music
"Playing together" in teamwork
Common rules of the game: How do we deal with each other, what tools do we use, how do we decide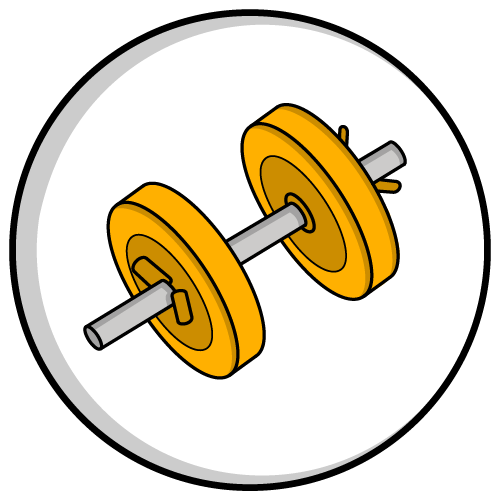 Informations to our agile training portfolio
our fields of work 
Service Portfolio