Ralph – the Coverdale app
Ralph is our digital, mobile and interactive learning platform about leadership and collaboration. Ralph offers a variety of e-learning packages for self-study.
The Ralph e-learning app supports leaders and experts who want to deepen their know-how on leadership and collaboration.
Ralph is the perfect complement to other personnel development measures such as training, workshops or coaching, but you can use the app also independently.
Users can either deal with a topic in detail in a structured way as part of a course, or quickly find answers to a specific topic.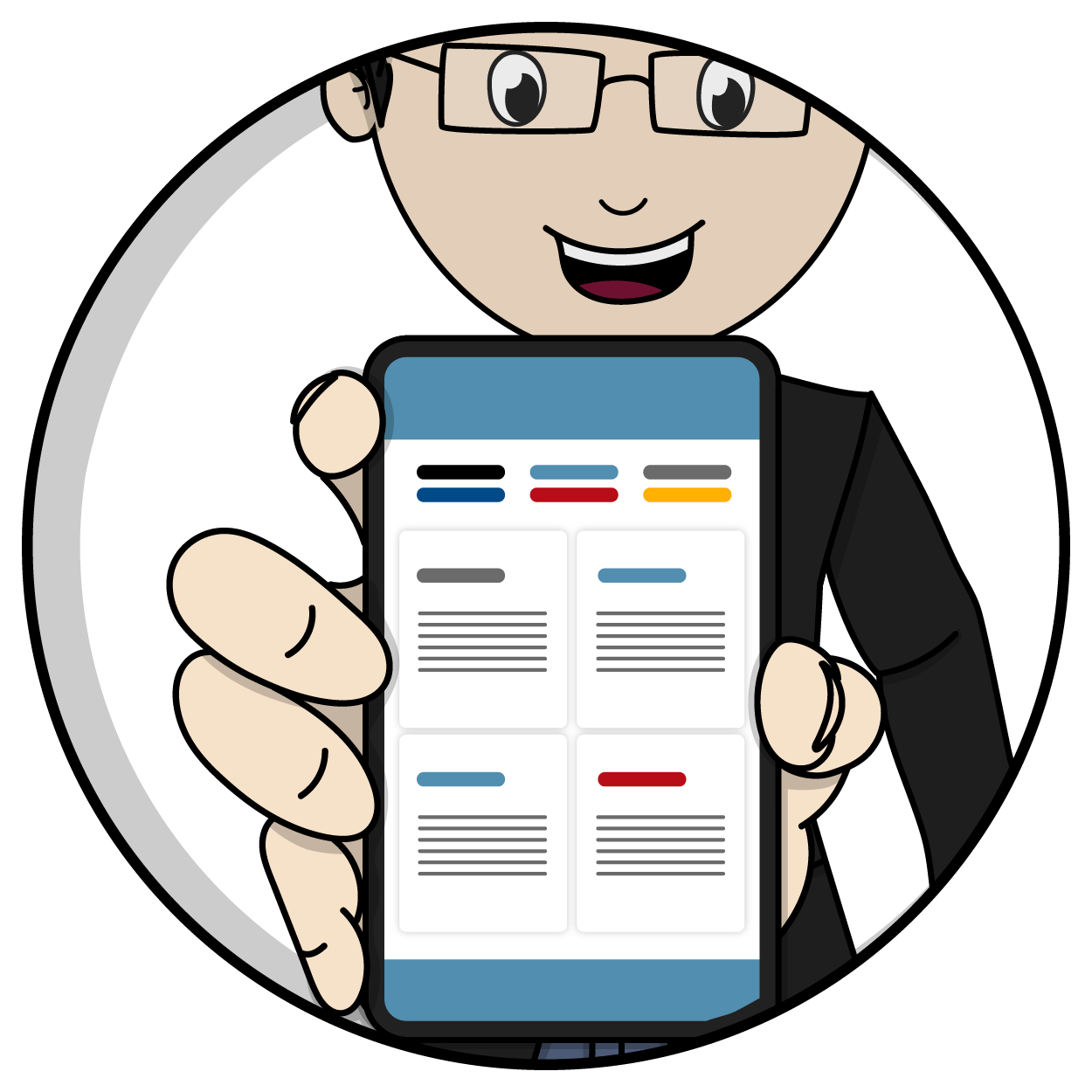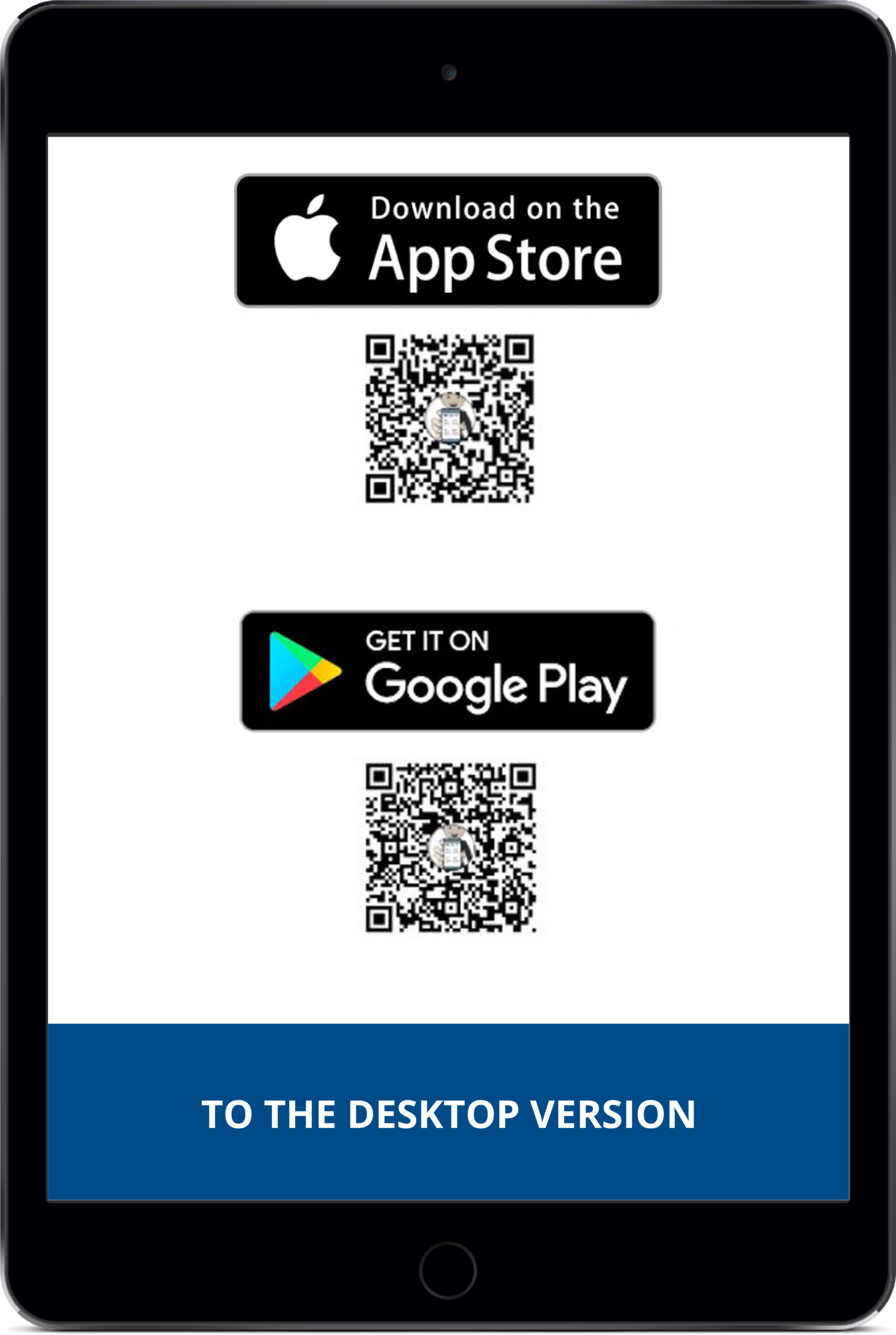 We have designed Ralph for people who want to deepen their knowledge in leadership and collaboration as a quick digital learning opportunity.
Ralph is available in German and English. You can use Ralph as a mobile or desktop version. 
HOW YOU CAN USE RALPH
Try the app for free in our DEMO version. You need a licence key for the full version, which you can purchase in our office.
DEMO VERSION
You can get to know the app's functions in the free demo version. We have activated one element per category for you, which you can use for an unlimited period free of charge.
FULL VERSION FOR CORPORATE CLIENTS
This version is available as an annual subscription for corporate customers.
To use the app, you need a licence key, which you can purchase directly from us as a corporate customer.
Please get in touch with the Coverdale Office in Vienna: office@coverdale.at
FULL VERSION FOR PRIVATE USERS
Individual licences are available as in-app purchases in the Apple and Google App Stores.
Here we show the sections of the e-learning app and give a first impression of the content you can find in the app.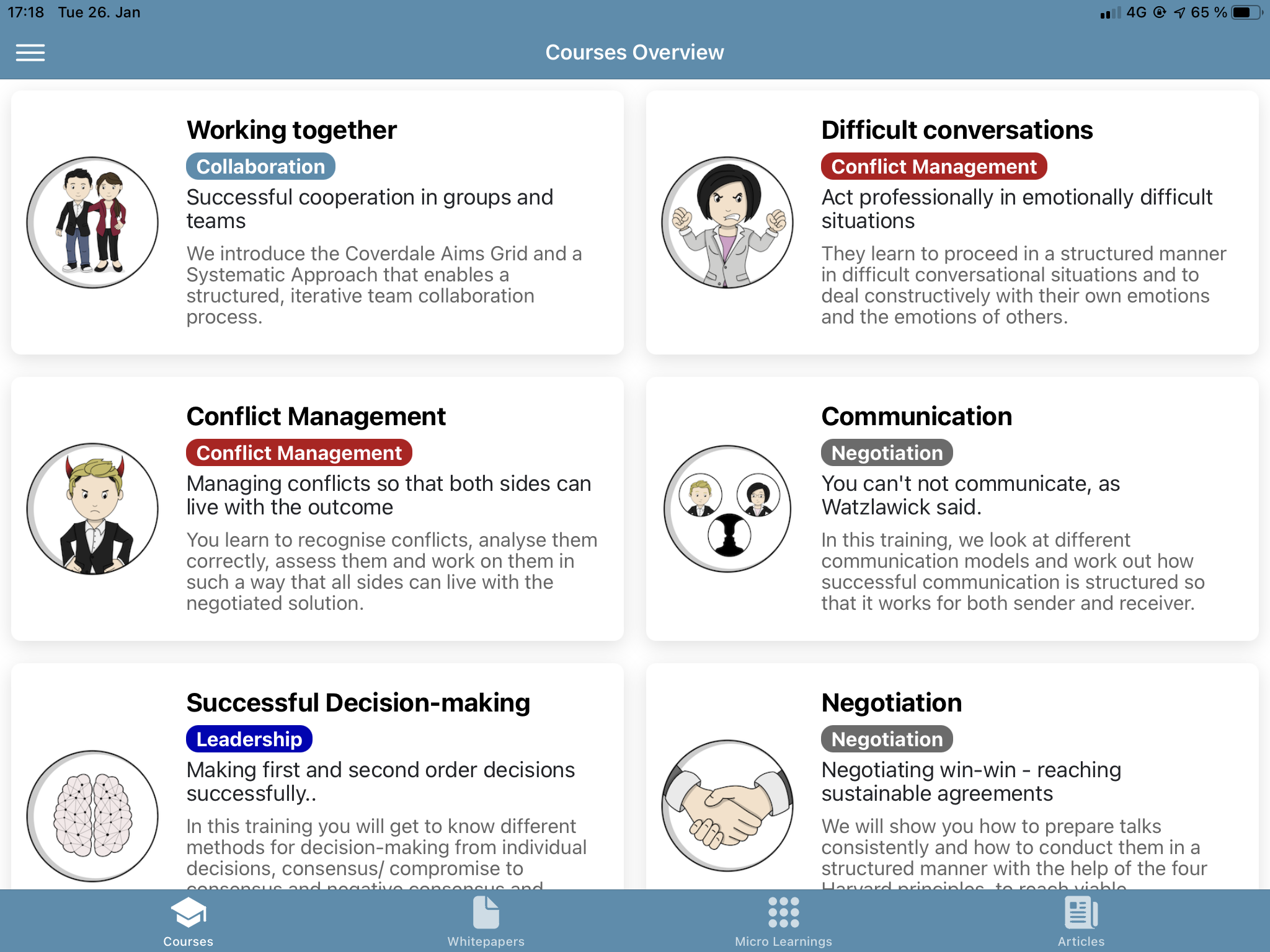 If you want to deepen your knowledge of a topic in a structured way, this section is the right choice. Working through a complete course takes between two and three hours.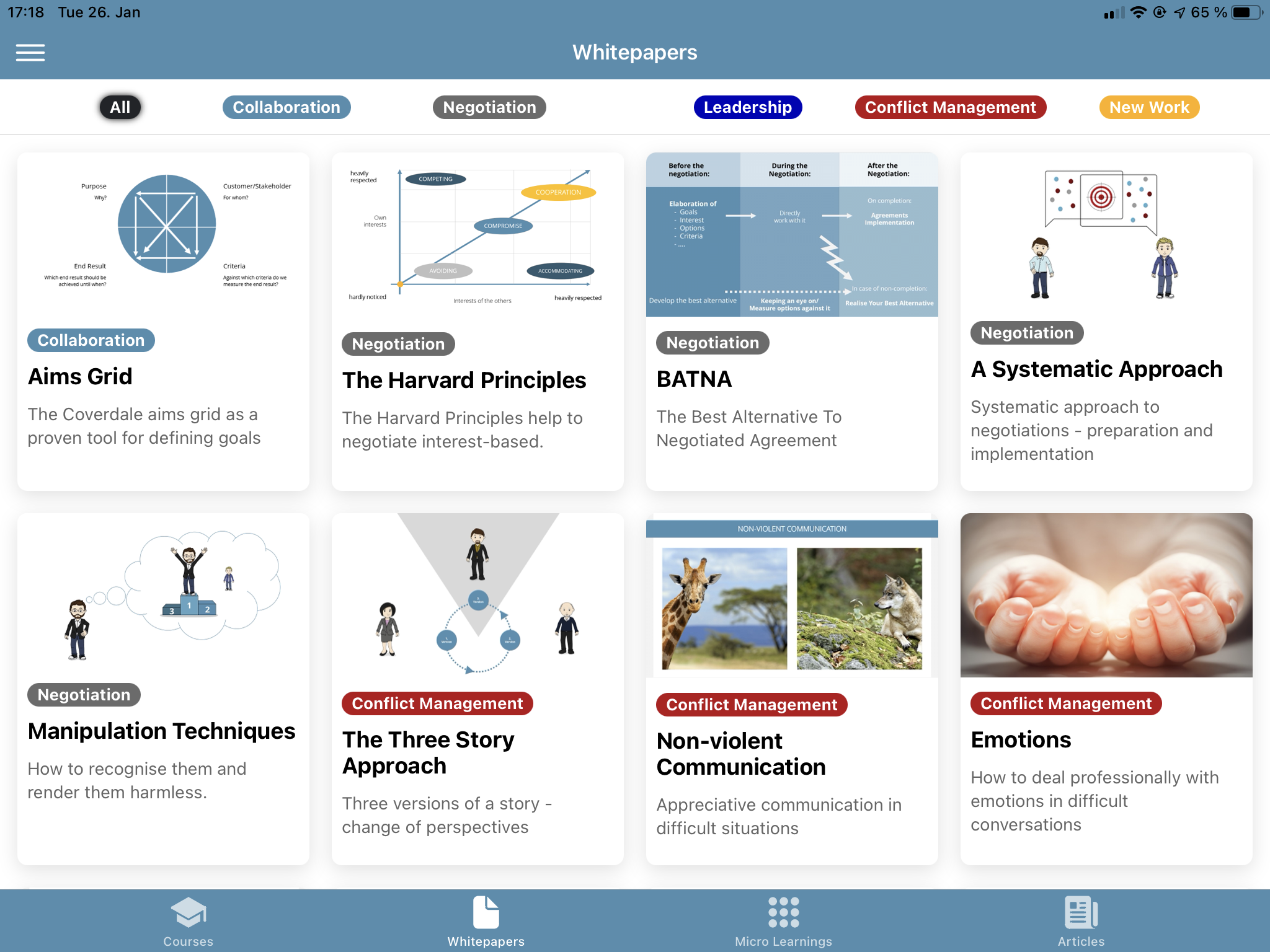 In the white paper section, you will find in-depth articles.
The time required for a white paper is between 10 and 15 minutes.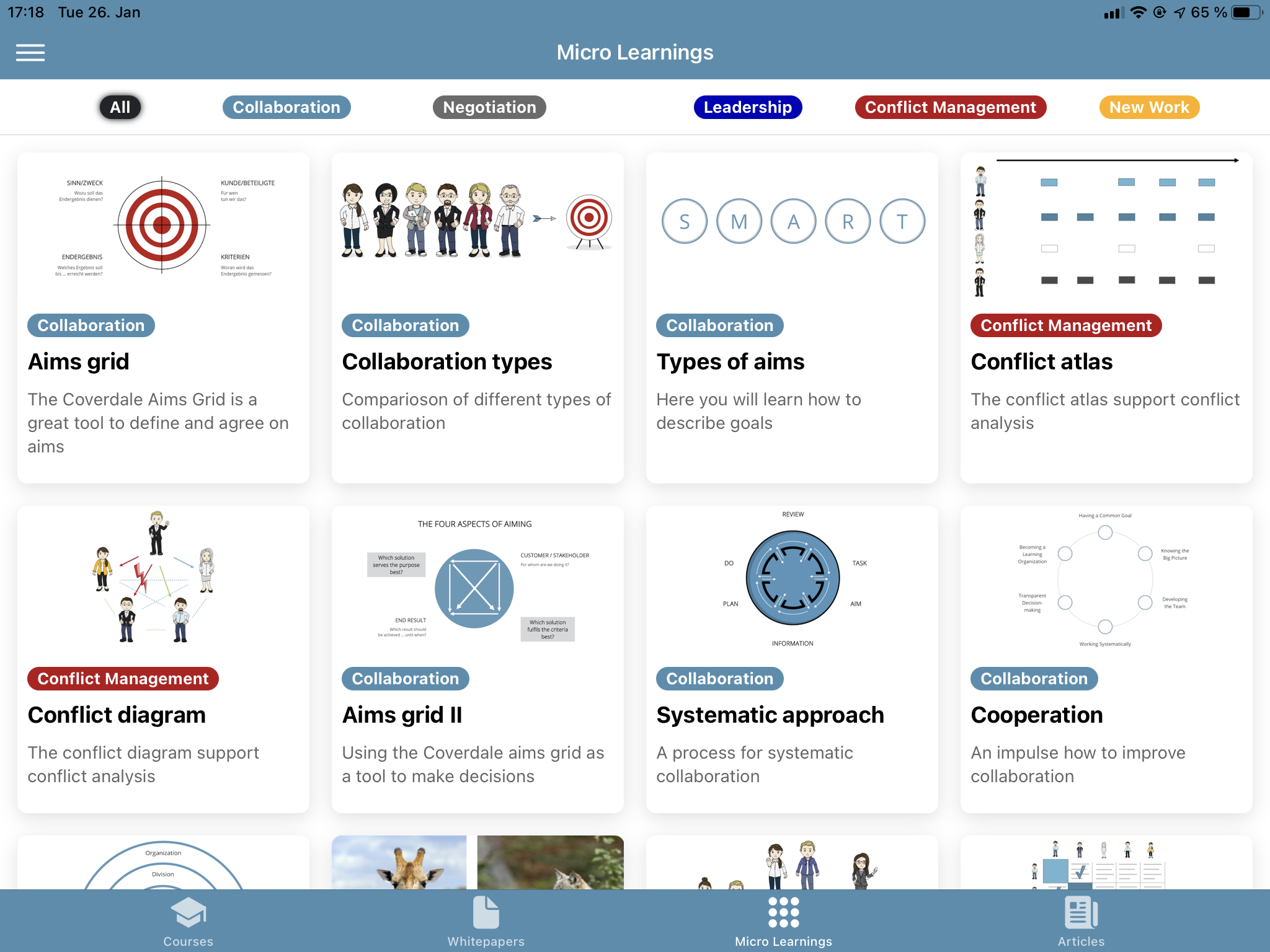 MICRO LEARNING
The Micro Learnings section consists of short video sequences on collaboration, negotiation, leadership, conflict management, and new work categories.
The videos last between three and five minutes. Choose this category if you are looking for a short topic overview.
ARTICLES
You will find short articles by our consultants on current topics in the category articles.
We will publish up to four new articles per month.
Ralph is the new e-learning app from Coverdale.
In this video, we explain, how to navigate the app and give a first impression of the content you can find in the app.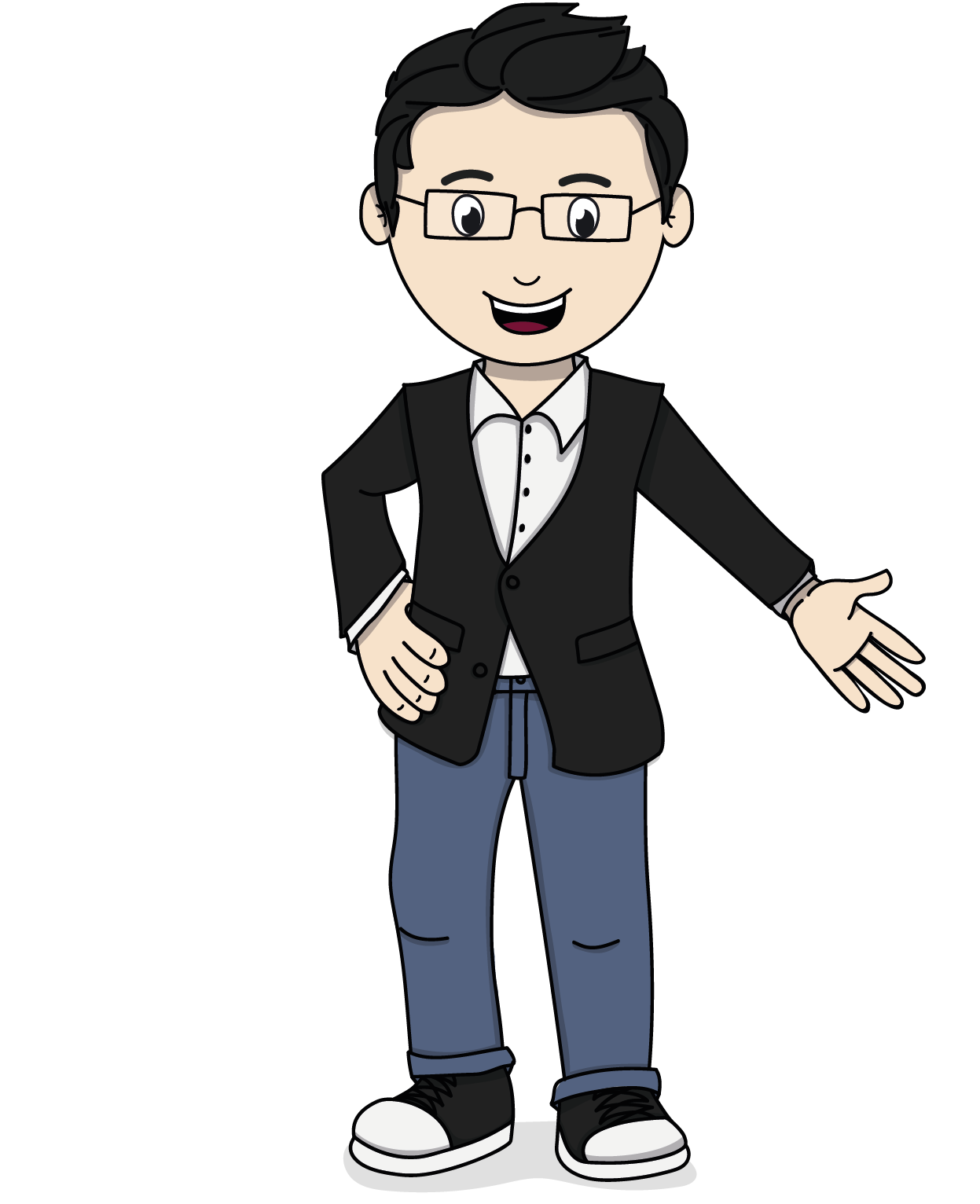 I received my name from the founder of Coverdale, Ralph. He was one of the pioneers of experiential learning in the 1970s. I am continuing his legacy in the digital space.
Use me to deepen your knowledge of leadership and collaboration topics.
I offer compact courses, knowledge modules and articles on current issues on leadership and collaboration.