experts for leadership and cooperation
Coverdale Austria is part of an international network of seven self-organised Coverdale companies under the umbrella of Coverdale International Ltd.
We offer services for individuals, teams and organisations.
the Coverdale austria Team
All Coverdale Austria consultants have many years of leadership and project management experience in complex contexts and have several years of internal consultant training.
We support you in organisational development projects and implementing personnel development measures.
We act as consultants or facilitators.
All Coverdale consultants who work as coaches have systemic coaching training and many years of experience in a business context. 
We offer systemic coaching and agile coaching.
We are experts in leadership and cooperation.
Our training measures focus on: Leadership, achieving goals together, reaching agreements and dealing with conflicts.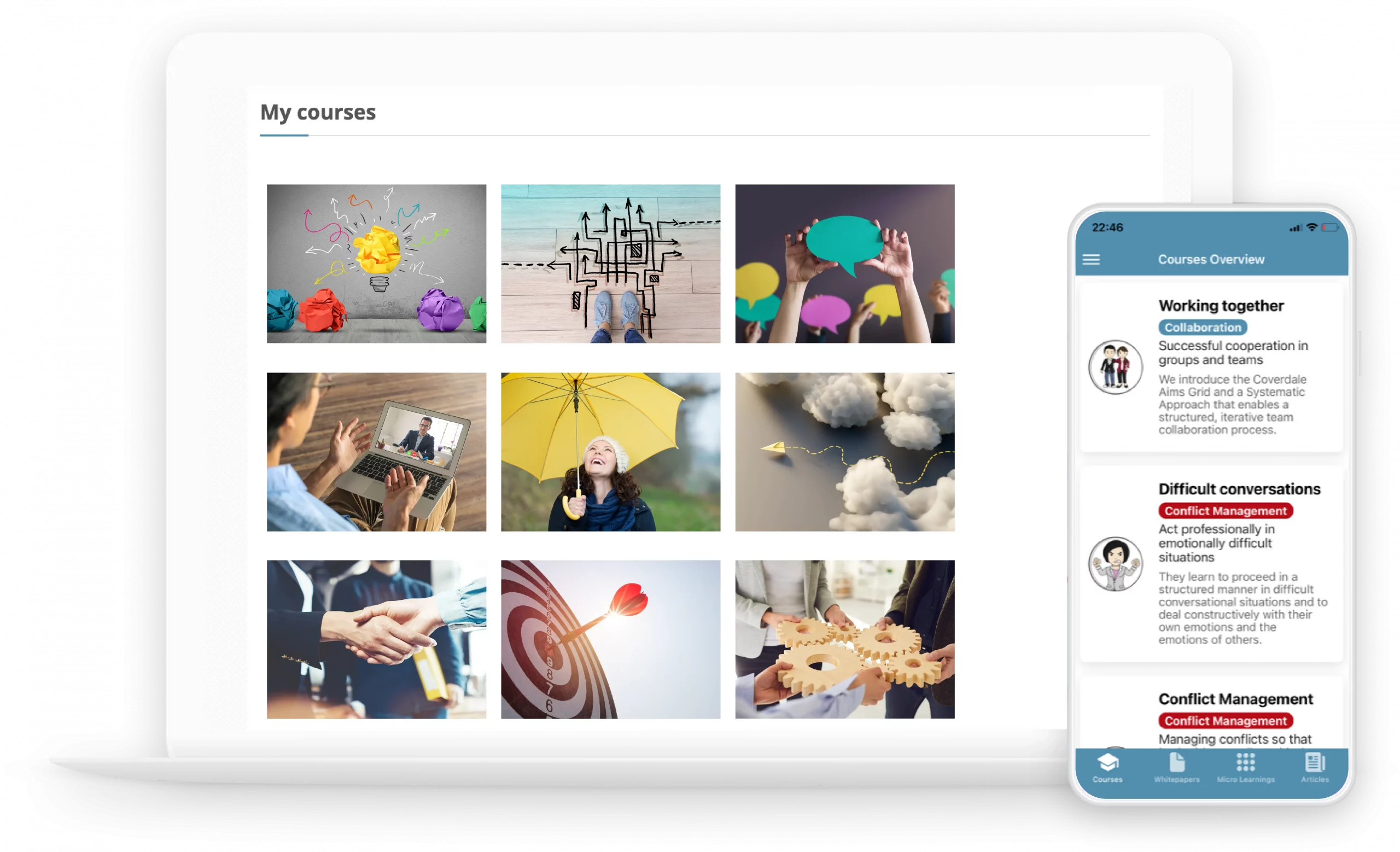 Coverdale Austria has its own learning app "Ralph" and an e-academy.
OUR E-CONTENT IN A NEW LOOK
We have been working on the new look of the website over the last few weeks – our e-content area now also shines in a new look – take a look for yourself.
Training agile Mindset
In a 2-day training, we will look for traces of our value framework and how this fits into an agile mindset.
Participants learn about agile values and principles and how they become visible in everyday situations.
How to survive in the BANI world
How to survive in the BANI world
In a two-day training, you will learn why managers must deal with "BANI" and "VUCA".
You will also learn how to strengthen your resilience to prepare for the challenges a BANI environment brings.